Introduction
CyberBeam is a 3D serious video game developed at the European Organization for Nuclear Research (CERN) in the Beam Instrumentation (BI) group, through the months of June, July, and August as a project for the CERN Summer Student Programme 2019. The goal behind the development of this video game is to illustrate in a simple, interactive, and entertaining way, the role and the importance of beam monitoring instruments in a particle collider as the Large Hadron Collider (LHC). The game was available at the BI Group tent, during the CERN Open Days 2019, held between the September 14th and 15th.
However, it is now available to download for everyone. Keep reading to learn how to download, install, and play to the game.
Warning | Attention
This game contains a flash effect when you go through the Beam TV (BTV), which may not be suitable for people with history of epilepsy or seizures.
Ce jeu contient un effet flash lorsque vous passez par le Beam TV (BTV), ce qui peut new pas convenir aux personnes ayant des antécédents d'épilepsie ou de convulsions.
Download
* Better graphics will need a better computer in order to run the game.
Installing the game
Download a CyberBeam version from the previous links.
Unzip the .zip folder wherever in your computer.
Open the folder and execute CyberBeam.exe.
Play!
* When opening the game for the first time, some complements might be automatically installed to run the game.
How to play
Keyboard controls:
ESC = Returns to the main menu.
WASD = Adjusts beam's trajectory.
SPACE BAR = Action button (starts the game, restarts it, and adjusts the tune when playing).
0 (zero) = Restarts the high score.
ALT+F4 = Closes the game.
* Whenever it is read "Press A", the "SPACE BAR" can also be pressed instead when playing with keyboard.
Instructions and Joypad controls: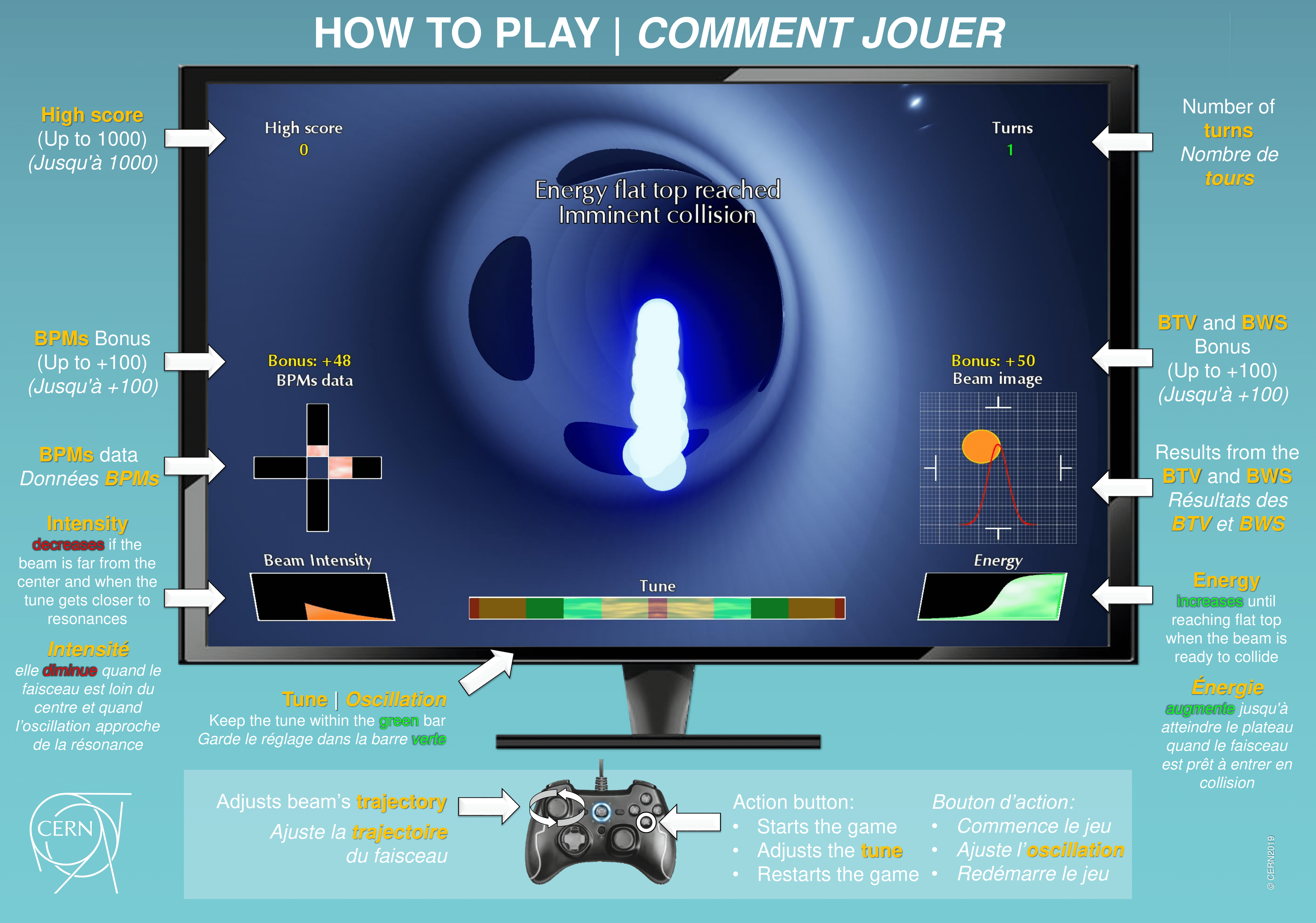 Gameplay video